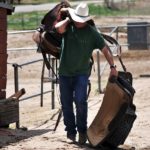 Sam Stapelton
Role in Story: Jane and Tom's nephew. Jane's connection to family.
Occupation: Graduating from High School, and heading off to Marine Corps boot camp.
Sam lost both of his parents when he was in junior high school, but he never misses out on the true meaning of family and what it feels like to be part of something larger than himself. This midwestern and athletic farm kid has been brought up with the fine values of his devoted grandparents, Eugene and Marlene, on their bountiful New Mexico ranch. The farm was an amazing place to grow up for Sam. Yet he knew with the long line of career military members in his family, that his enlistment day was fast approaching. He was committed to become the best Marine he could be. Sam fervently studied all things military, exercised daily.  He focused on learning the tactics in Krav Maga from training videos his aunt Jane sent him along with books and other material she thought he could find useful.
His last days on the farm become his most memorable, as the General, AKA Jane, appears unexpectedly for his boot-camp going away party. Their usual slightly superficial relationship deepens and intensifies as the General decides to mentor Sam with advice regarding his future as a Marine. Yet when she reveals shocking and hidden truths about ORION, and Sam personally witnesses the damaging affects of her PTSD, he realizes he may have bitten off more than he can chew.
"I am leaving for boot camp soon, so I have already been pre-training as much as I can. Of course I run, everyone is telling me that all you do in the military is march and run. So I march and run, sometimes with weighted vests and packs, and I even have marched barefoot across the New Mexico desert to try to toughen up my feet. I read that some of the major reasons men drop out of some of the tougher trainings is because of foot problems or twisted ankles and stuff. Anytime I pass a tree or a barn rafter I make sure I do as many pull-ups as I can, and then I do one more. I know there will probably be a lot of those too. I swim laps at my high school but I wear my jeans and a jacket, just in case they have some kind of 'drowning' training. I read they do that in B.U.D.S. I don't do much rifle work since I have been shooting since I could walk, I mostly focus on physical training and conditioning, I watch and practice all the Krav Maga and CQB that the General sends me on video, and I talk to everyone I know thats in the military to give me advice about all the technical training. So I feel prepared."
Favorites:
Favorite food: "I will eat just about anything my grandma cooks. She is an awesome cook. I love pork chops the most, and biscuits and gravy."
Favorite weapon: "I like my 12 gauge pump action shot gun, and my .30-06 Browning rifle."
Relaxation: "I ride my horses. I have a couple quarter horses and we head up into the hills nearly every day if I can. I like training them to work the cattle too."
Favorite Movies: "Right now I am watching all the Bourne Identity movies because they use a lot of Krav Maga in those movies. Same with the Transporter movies with that Jason Statham. He seems to know a lot about Krav Maga. For a while it was anything with Chuck Norris or Bruce Lee. I just want to learn how to fight like that."
Favorite music: "George Strait of course. For work out music though, I listen to Eminem, AC/DC, Limp Bizkit, Five Finger Death Punch."
VETERANS SUICIDE HOTLINE- 1-800-273-8255
Veterans Crisis Line:  Text- 838255
Call the 24/7 Veteran Combat Call Center to talk to another combat veteran: 1-877-WAR-VETS (1-877-927-8387